To call on congress to remove Trump from office, 230 or so people attended outdoor rallies in the Valley on December 17. The rally in Springfield was during an ice storm. The Brattleboro and Keene rallies happened during a snow storm.
About 100 people were at the Springfield rally, organizer Debby Pastrich-Klemer told the Valley Post. "Shirley Whitaker (MD) sang 'There's a Man Going Round Telling Lies,'" Pastrich-Klemer said. The below photo of Dr. Whitaker is from the doctor's Facebook page.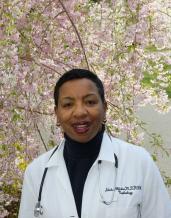 Terri O'Rorke organized the Keene rally. She told the Valley Post about 60 people were there.
In Brattleboro about 70 people rallied.
**********
On December 5, the Monadnock Conservancy announced it has saved 73 acres of farmland from development in Winchester, New Hampshire. Winchester borders Massachusetts and is less than a mile from Vermont.